The Curaçao Maritime Museum is located in an old building in the corner of the striking Scharloo district.
The building has had various functions over the centuries, from residential house to hotel. In the 1980s it fell into disrepair and burned down. After the monument foundation bought the building, it was renovated and converted into the beautiful museum it is today.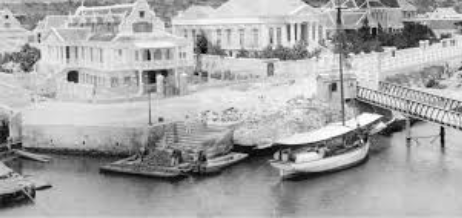 The Maritime Museum of Curaçao is a privately operated institution that relies on the support of its generous sponsors, active volunteers, and visitors like you.
With its stunning location and charming atmosphere, it serves not only as a hub for maritime history, but also as a versatile event space for seminars, lectures, weddings, and more, with a capacity of 100+ guests in its air-conditioned and authentic setting.
Come visit us and experience the passion and dedication of our team at the Maritime Museum of Curaçao.